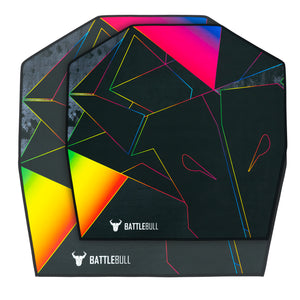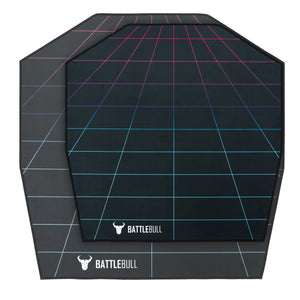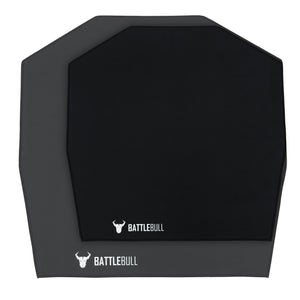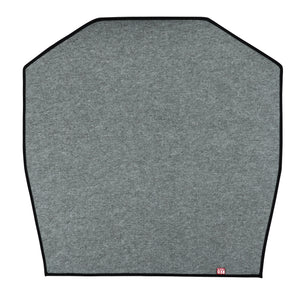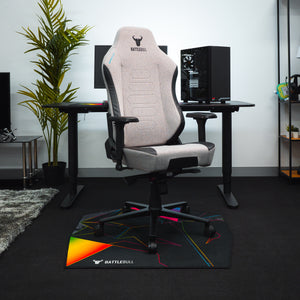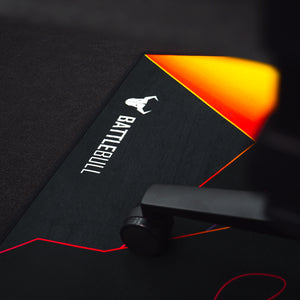 Zoned Mini Floor Chair Mats
Introducing the BattleBull Zoned Mini Floor Mat. The same quality as the original BattleBull Zoned Floor mat just mini! Whether it's floor protection from chair wheels, noise dampening or comfort Zoned has you covered.
Featuring a soft velvet surface the Zoned range is comfortable while covering a large surface area.

Dimensions: 1000mm x 1000mm (+/- 1%)
Great Looking Floor Mat
Pretty much does as advertised, the "mini" size is plenty big enough if you don't move your chair around that much, colours are vibrant and printing is clear.
The mat is made from a fabric material that's not overly thick, there's no rigid layer as such. If using it on carpet it'll certainly reduce the impact of the wheels on the carpet below but won't make it any easier to maneuver the chair, this could be a positive or a negative depending on your preference.
Overall I'm satisfied with my purchase and the mat adds a touch of colour to the room which looks great!
Perfect
Simply it does want it does what it's supposed too. It's well made and protects my hardwood floor from damage at at reasonable price