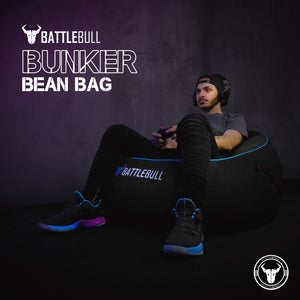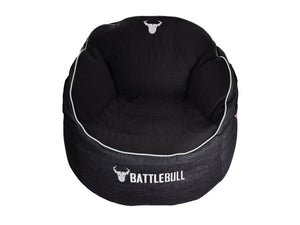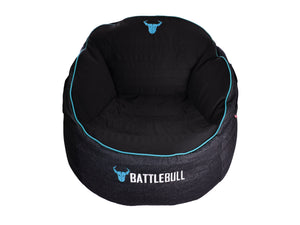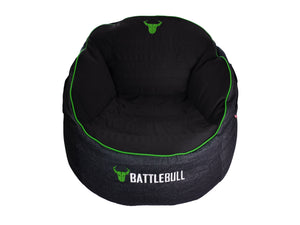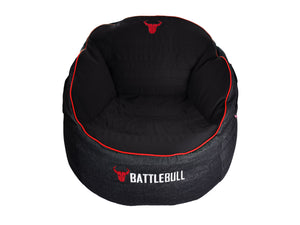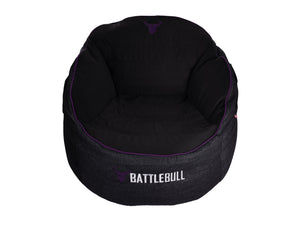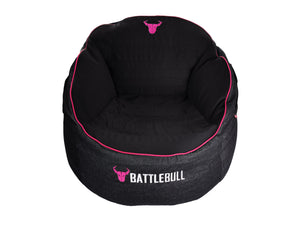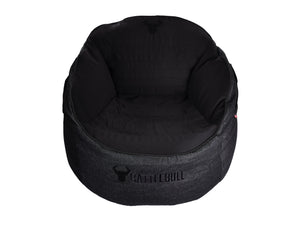 The BattleBull Bunker Bean Bag is the ultimate gaming Bunker. Featuring a polyester fibre seat with denim fabric casing, PU Leather handle and piping in feature colours. The handle with matching colour accents provides easy portability. Large pockets on each side provide easy access to your supplies such as controllers or snacks. Inside has dual interior bean* chambers for superior seat shape. The BattleBull Bunker not only looks awesome, it's highly durable.
* Beans not included, 300L of Beans are required. 320L - 340L are recommended for a firmer feel.
WARNING: Do not overfill the bean bag. Children can suffocate if bean bag filling is swallowed or inhaled.
Do not let children climb inside this bean bag. A bean bag is not a safe sleeping surface for an infant under 12 months of age.
Beans
the purchase was a bunker Bean bag but I did not receive any info about the beans, I mean, it's 300L capacity but you guys don't offer that and in other places just sell bags for 100L so at this time we did not "assemble" the bunker bag yet because we did not have the beans.
Best birthday present Mum