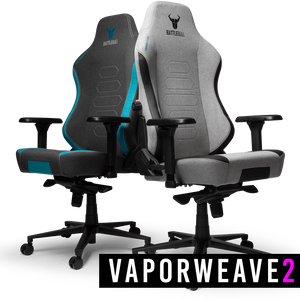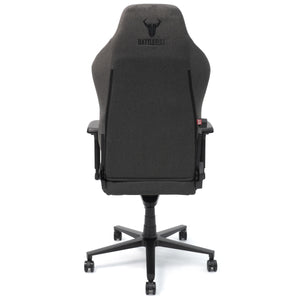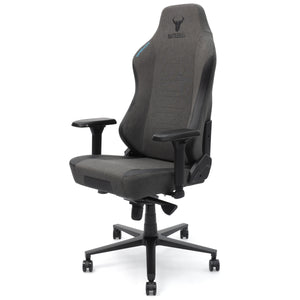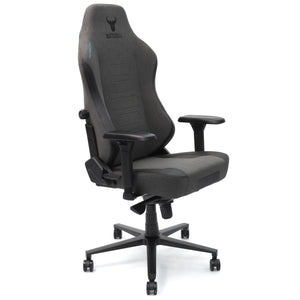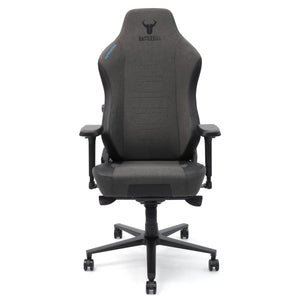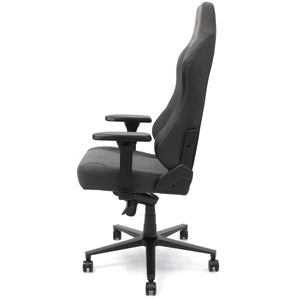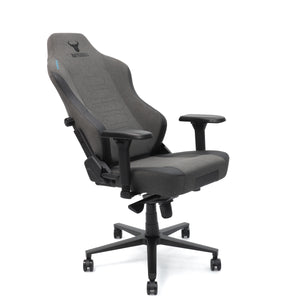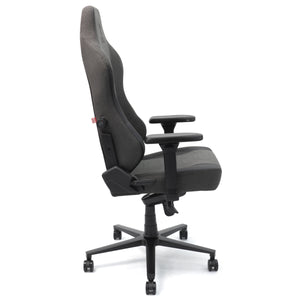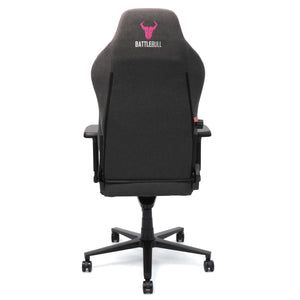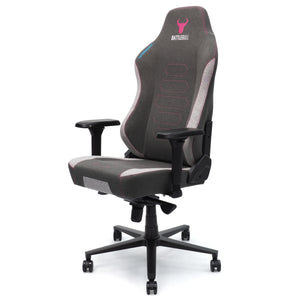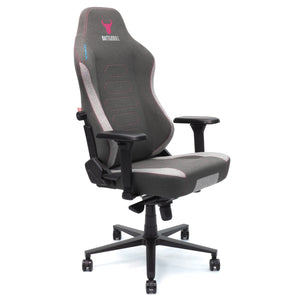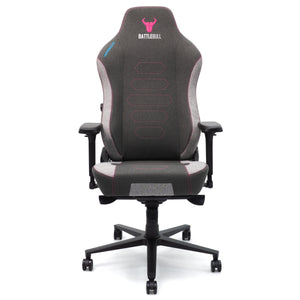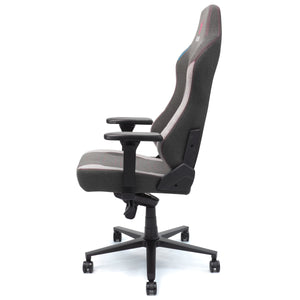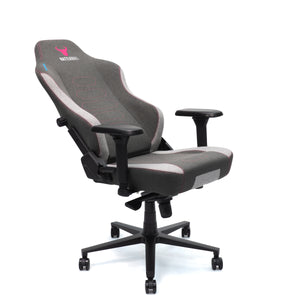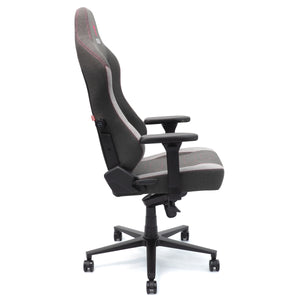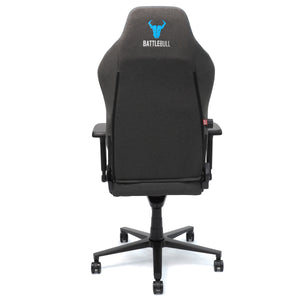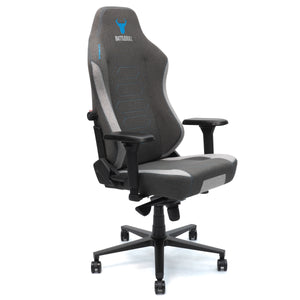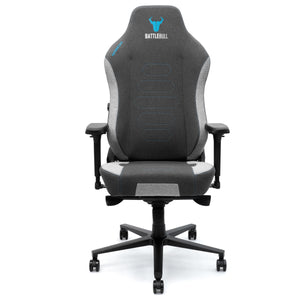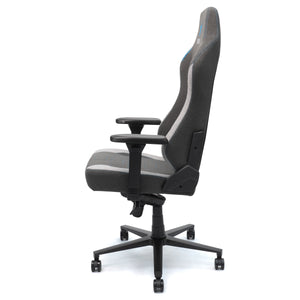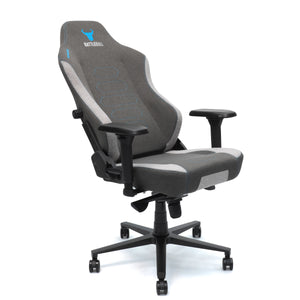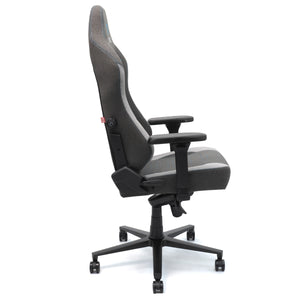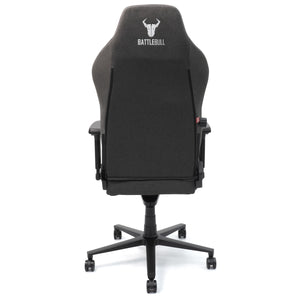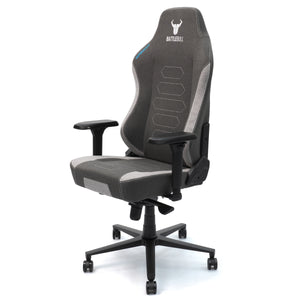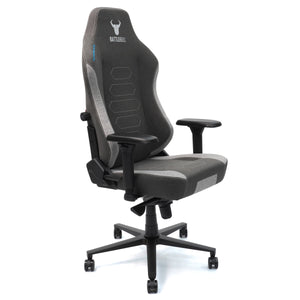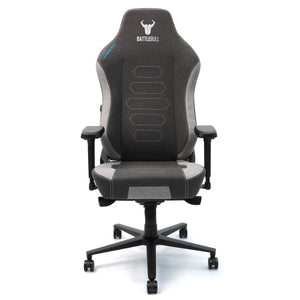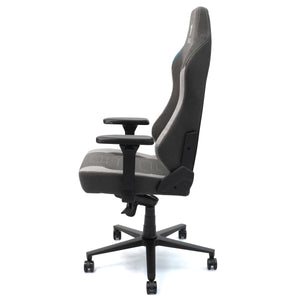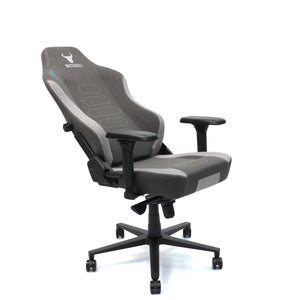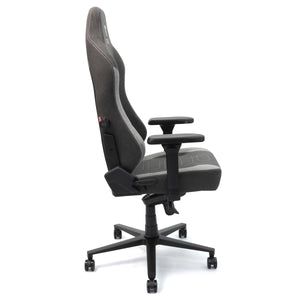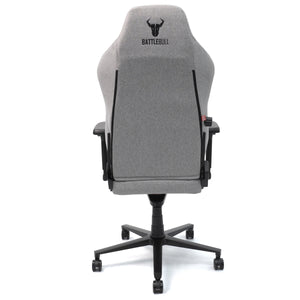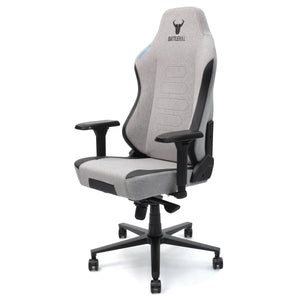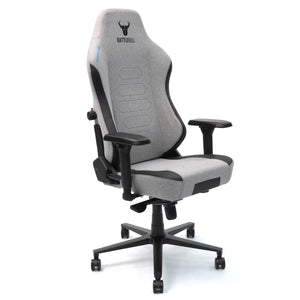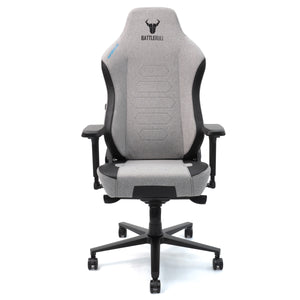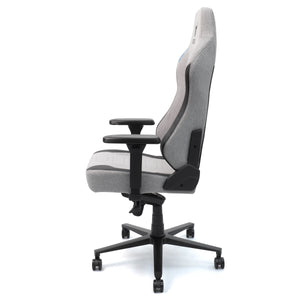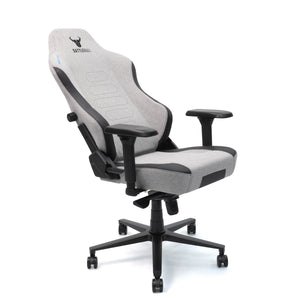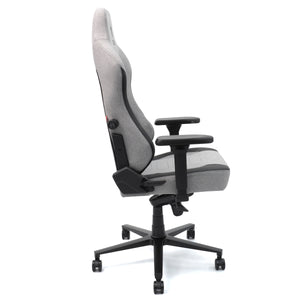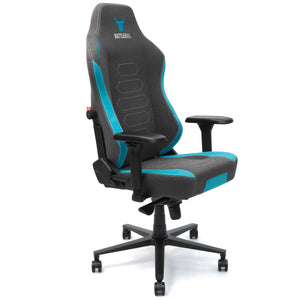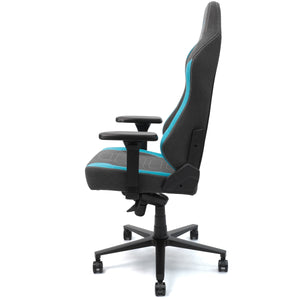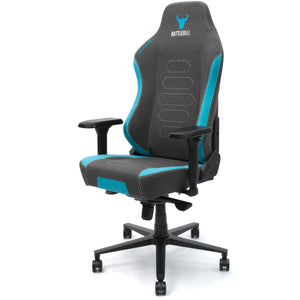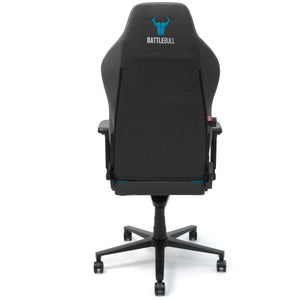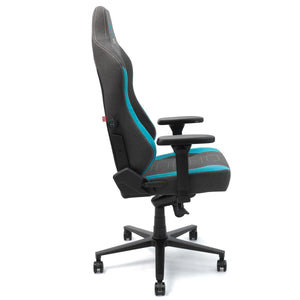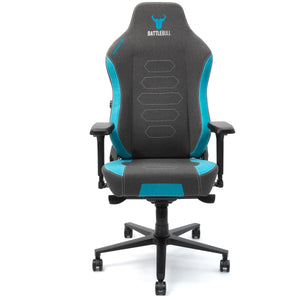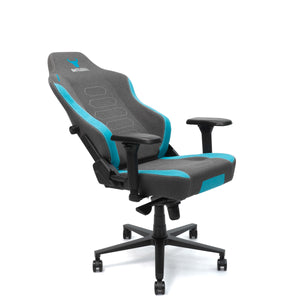 Vaporweave 2 Gaming Chair
Introducing the BattleBull Vaporweave 2 Gaming Chair, featuring hard wearing, breathable enhanced weave fabric panels, contrast stitching in vibrant colours and high-performance memory foam cushioning. Now with new lumbar adjust side dial, upgraded 4D armrests with metal motion buttons and new style sleek matte black aluminum base. The BattleBull Vaporweave 2 Gaming chair offers relaxed comfort and support while adding epic character to your gaming space.

Solid, High Quality Chair
After looking at more well known "gaming" chairs and deciding there was no way I could justify the $800+ pricetag I went looking for more economical options and after a lot of research I settled on the Battlebull.
Upon unpacking the chair I was pleasantly surprised by the apparent quality of the materials used and the finish of all the components. Assembly was straightforward, and it was soon time for the moment of truth, what is the chair like to sit in?
The cushion is certainly no plush sofa but neither is it meant to be, it's reasonably firm and provides good, lasting support while still having enough "give" to remain comfortable. Of course this is subjective and depends a lot on the way you like to sit and your build (I'm 65kg, 176cm), many other "cheap" office chairs that i've used tend to get uncomfortable quite quickly but this hasn't been the case with the Vapourweave.
In terms of adjustability there is quite a lot, one feature that's not specifically mentioned is that you can lock the tilt in any position if you want. The tilt stiffness knob can be adjusted to your preferred stiffness.
The material and stitching look great and have a nice feel, the armrests are quite stiff but have a little bit of sponge to them.
In terms of negative features:
1. There is a raised "hump" at the front of the seat cushion just under where your knees are, personally I think I'd prefer it not to be there as it just adds pressure in that region.
2. The addition of adjustable lumber support height would be nice to enable that last bit of fine tuning to you preference.
3. No head cushion! The one thing that would complete this chair is a head cushion, everytime I lean back I just think to myself: "Wow it'd be so nice to have a nice, soft cushion to rest my head on".
In conclusion I'm certainly happy with my purchase and have no regrets about not spending double the money on a big name brand. If you've been looking at similar chairs and are thinking of pulling the trigger on one of these I doubt you'll be disappointed.
Great product - fast service
Really very happy with the service and the fast delivery. Products are great quality and where easy to assemble.
I like it.
Great value for money, easy build and very quick delivery.
BattleBull Vaporweave 2 Gaming chair BB-64661
At first I thought a little firm but after spending 9 hours at my Desk on occasions it was very comfy, the contouring of the cold presssd foam is perfect, I am now sourcing the battlebull headrest. I use the chair for two functions, desk work and gaming and spend at least 5 hours a day in it. I would definitely recommend this product. Variable lumbar support, arm rest adjustment side (width extend) up and down and rotate, Good gas strut, leans back to horizontal and has adjustable spring tension for rocker chair, fabric covering quite cool and breathes well. I am impressed and quality is as good :)
Unfortunately dissapointed
Purchased this chair 3 months ago. Opening it up it looks like a high quality chair (which it is) and looks really premium. Build quality is solid but unfortunately the foam is just too hard. I can only last around 3 hours with intermittent breaks before it is too uncomfortable for me. Quite dissapointing given the price and i waited a few months to see if the foam would soften up but it has not and in doing so I have fallen out of any return windows.